Novel info
I Heard that My Fiance is Super Fierce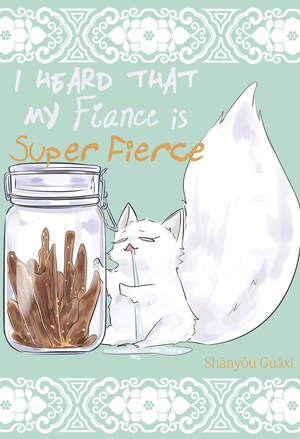 I Heard that My Fiance is Super Fierce
Rating:

8.9

/

10

from

673

ratings
READ NOW
Dewitt, known as the Iron Marshal, is now on the verge of death. Just when the whole empire thought he was not going to survive, a small fox came down from the sky. The little fox was so powerful that it woke up the Marshal who had been in a coma for a month with one paw. If Wen Jin knew that the price of his paw was to become the Marshal's fiance, he would refuse, because the legendary, ferocious Marshal was a well-controlled villain, only touching his fluffy body every day.
Wen Jin: You've had enough, I'm going bald!
Dewitt: Ten more minutes.
Wen Jin: Not a minute longer!
Dewitt: Then let me kiss you.
Stupid and lazy fox x black-faced Marshal meet in a world full of Zergs and war. Follow this intergalactic tale as they begin to trust and depend on one another.