Novel info
My Pick Up Artist System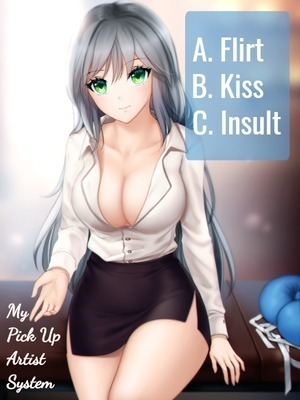 My Pick Up Artist System
Rating:

8.8

/

10

from

2292

ratings
READ NOW
"With this system, I'll become the world's greatest seducer! If it doesn't kill me first..." I was a nobody, a short fatty Otaku. Then a girl's voice popped into my head: [Seduce a woman within a month or die.]
"What the hell...how? I'm an 18-year-old v.i.r.g.i.n..."
[7+ looks only. No slam donkeys.]
"You're forcing me to die!"
Facing annihilation, I had no choice but to join the international community of pick up artists. That's how my boring student life became filled with debauchery and womanizing. I just had one problem: "Why are these guys all insane?"
Pick Up Artist: One who uses specialized tactics to seduce women.
Release schedule: 1 new chapter posted every day by 12 pm Est/12 am GMT+8. Bonus chapters don't have a set time, but if there are some pending, on per day is posted for 2 chaps/day total.
Warning: It's not recommended to eat or drink while reading this as many readers have commented on spitting things out from laughter. I, the author, am not immune, and have also stepped on such landmines of my own placement when editing.