Novel info
The Divine Elements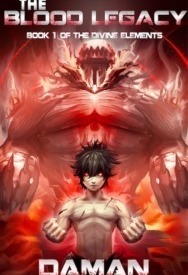 The Divine Elements
Rating:

8.4

/

10

from

272

ratings
READ NOW
Anger. Pain. Desolation.
An orphan boy tries to forge his own destiny in order to seek the strength to avenge the deaths of his family, as he shatters the chains of servitude bond to him.
On his eighth birthday, Calron awakened to the weakest known power in the world: the element of lightning. However, unlike the normal golden lightning of other cultivators, Calron's lightning was an azure-blue color.
Hiding his powers from the world, Calron embarks on a journey of ascending to Godhood and takes his first step into a world of friendship, revenge, and bloodshed.